Greeting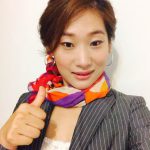 Eiri Japan Co., Ltd. was established since 2015, courtesy of your attention, in the import and export business, wholesale business and other areas have made some achievements, I represent only the Company colleagues, to express to you my heartfelt thanks.
The Company has been put, empathy, the pursuit of customer satisfaction as the company's philosophy.
We believe that honesty can-do attitude is the added value of our own. By deepening relationship of trust with our guests, so to become a sustainable growth company.
Our goal is to become a hundred years. The company will always be united from top to bottom, to the best goods and services to meet your needs.

Eiri Japan Co., Ltd.
CEO YongLi Han